About us
Ento is a small group of passionate developers and entrepreneurs building the next generation of workforce management tools. We're driven by a simple objective: Happier workplaces.
The company
Ento was founded in Australia in 2009 to help businesses manage rostering, leave, attendance and communication within their workforce.
Since then we've become the chosen solution in over 1,500 workplaces across retail, hospitality, health, community, and more; rostering more than 30 million shifts for businesses ranging in size from 10 to 2,000+ staff.
Our software is part of the next generation of workforce management tools; cloud-based, accessible via a smartphone, tablet or desktop, and integrated with leading HR, POS and payroll systems.
With strong foundations in improving workflow, reducing costs, and eliminating manual processes for managers, we continue to work tirelessly on expanding our software with new tools focused on improving the happiness and engagement of employees.
---
The team
Aarnav Shawnik
Technical Solutions Consultant
Alan Long
Mid-Market Account Executive
Ami Price-Gagnon
Head of Workforce Innovation
Aulay Macaulay
Founder & CEO
Barney Wimbush
Front-end Developer
Bel Godby
Customer Support Expert
Bill Hunter
Head of Product Delivery
Brendan Bernard
Co-founder & CTO
Chelsea White
Account Manager
Damien Andreasen
CRO
Devin Watson
Front-end Developer
Giles Kirkham
Enterprise AE
Hannah Heath
Head of People & Culture
Iain Emerson
Mid-Market SDR
Imogen Fanning
Team Operations Manager
Jacob Griffiths
Process Ops Specialist
Jess Forster
Technical Solutions Analyst
Jess Paul
Technical Solutions Consultant
Jon Russell
Account Executive
Jonny McKeon
Enterprise SDR
Josh Lim
Workforce Success Specialist
Ken Le
Technical Solutions Consultant
Kevin John
Mid-Market Sales Manager
Marcus Riggall
Product Designer
Matt Chippendale
Mid-Market AE
Michelle Gregory
Technical Solutions Lead
Orod Semsarzadeh
Back-end Developer
Rhys Ellwood
Technical Solutions Analyst
Richard Eaves
Customer Support Lead
Scott Burcher
COO
Scott Wilkinson
Enterprise AE
Sean Bullock
Lead Front-end Developer
Shivaun de Valle
Product Design Lead
Suraj Sawarkar
Back-end Developer
Tom Macdonald
Customer Support Expert
Ty Le
Front-end Developer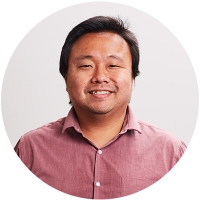 Yohan Setiawan
Back-end Developer
A Brief History
Written by Aulay Macaulay - Managing director
2009
Initial idea to build a rostering system as a "little side project" for my web development company. First version launched late March to very little fanfare.
2010
"Version 2″ launched which brought simple shift costing, multi-manager accounts and a billing system so we could start charging our 20 customers.
2011
Release of our first enterprise ready version. Rebuild of our 'enterprise ready' version to make enterprise ready.
2012
Release of our time and attendance features. Development of payroll integration and reporting for enterprise clients. About this time two of us went full time on the project and the business was re-located to Melbourne.
2013
Release of our award-interpretation engine, facial-recognition Time Clock and more to our enterprise clients.
2014
Launch of our video and new marketing site. Launch of 'Unicorn' which finally brings payroll integration, facial recognition, award interpretation, mobile apps and everything else we have been building to everyone!
2015
Release of our global version, Ento.com. 2-way SMS available in over 35 countries. Planned start of a support office in the United Kingdom and the United States. Series A raised from AirTreeVC.