The company
Ento was founded in Australia in 2009 to help businesses manage rostering, leave, attendance and communication within their workforce.
Since then we've become the chosen solution in over 1,500 workplaces across retail, hospitality, health, community, and more; rostering more than 30 million shifts for businesses ranging in size from 10 to 2,000+ staff.
Our software is part of the next generation of workforce management tools; cloud-based, accessible via a smartphone, tablet or desktop, and integrated with leading HR, POS and payroll systems.
With strong foundations in improving workflow, reducing costs, and eliminating manual processes for managers, we continue to work tirelessly on expanding our software with new tools focused on improving the happiness and engagement of employees.
---
The team
Aarnav Shawnik
Product Manager
Alan Long
Mid-Market Account Executive
Ami Price-Gagnon
Chief Customer Officer
Angus Shirriffs
Technical Solutions Consultant
Arjun Mehra
Technical Solutions Analyst
Ashwin Ram
Mid Market Account Executive
Aulay Macaulay
Founder & CEO
Bar Galon
Head of Product
David Tanaskovic
Technical Solutions Consulant
Davin McKay
Customer Support Expert
Denzel Viluan
Mid Market Sales Development Representative
Ella Bourke
Customer Support Expert
Fatemeh Barati
Backend Developer
Gavin Chang
Product Manager
Geoff Noy
Technical Solutions Consultant
Girish Bhatta
Data Scientist
Hannah Heath
Chief People Officer
Imogen Fanning
Team Operations Manager
James McElhinney
Technical Solutions Lead
John Court
Head of Architecture
Jon Upton
Backend Developer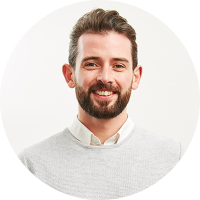 Jonny McKeon
Partnerships Manager
Kayta Hackman
Content Marketer
Mallory Martel
Head of Marketing
Marinus Jansen van Vuuren
Backend Developer
Melanie Yeoh
Head of Finance and Legal
Murtaza Husain
Enterprise Account Executive
Nascent McComber
Enterprise SDR
Natalya Pollard
Head of Sales
Nathan Black-Otterspoor
Backend Developer
Neelam Thakor
Backend Developer
Ollie Salisbury
Head of Talent Acquisition
Peter Vigilante
Technical Solutions Consultant
Philip Rochecouste
Technical Solutions Consultant
Robbie Sita
Mid-Market Account Executive
Robin West
Frontend Developer
Rumana Rahim
Backend Developer
Scott Burcher
COO
Seonaid Clifton
Account Manager
Stefan Carlton
Backend Developer
Suraj Sawarkar
Backend Developer
Travis James
Systems and Security Manager
Vikram Prabhu
Technical Solutions Consultant
Yohan Setiawan
Backend Developer
Zoe Tamiakis
Talent Acquisition