Workforce Management Software for Councils & Local Government
Our easy to use Rostering, Time & HR tools make it easy for Councils to manage staff, control costs, and increase employee engagement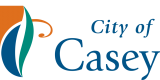 Automated, foolproof credentialing
Successful education outcomes mean getting the right staff, to the right child, at the right time. Ento automates your credential management, so you can ensure you only allocate educators who are properly credentialed per room or centre. Ento makes managing Certificates, Diplomas, Working with Children Checks, First Aid certs & more easy.
Rosters for multiple divisions made easy
No matter how diverse your Council's services, Ento will make it easy to roster them all seamless in one platform. With different settings and user options for each division, we'll help your managers get the most out of their staff.
Mobility and engagement
Ento's branded, employee-focused experience sets the stage for attracting and retaining the best staff for your council. Intuitive apps, messaging and timesheets let your staff spend less time on paperwork and more time ensuring locals get the most out of their council's services.
Experienced consultants make life easy
Ento's team are experts at requirements and operating models of local government. We understand the complexity and challenges that stakeholders face, and are happy to guide you on the best way to setup a rostering project, integrate with payroll, train staff, and go-live successfully.
Ento's workforce management software helps you take control of your business.
Request a demo today.
No limitations. No catches. No credit card required.
Book a demo