Welcome to our product showcase, full of release information and early looks at upcoming development.
Work schedule start times    
RELEASED
Managers will be able to add start times to individual days of an employee's work schedule, via the redesigned work schedule UI or existing file import, so that leave loadings are correctly applied for the employee
Shift offers in Manager Go   
IN DEVELOPMENT
Allowing managers to replace sick employees outside of the office by offering & assigning a shift to their employees using Manager Go
Offer a shift using the "first come, first served" or "final selection by manager" options, view employees responses & assign the shift.
Bulk edit in the roster builder   
IN DEVELOPMENT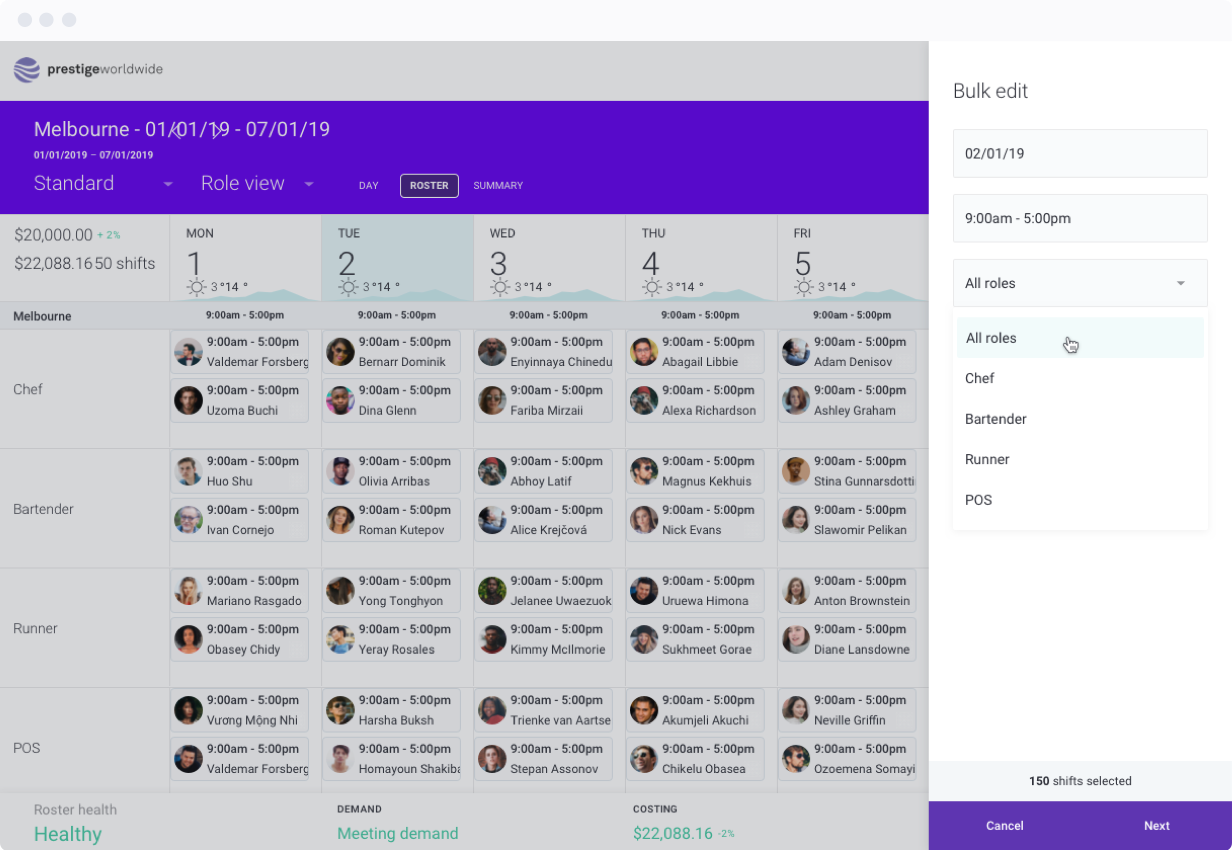 Allowing managers to edit the shift label & break for shifts in the roster builder across multiple shifts at once.
Dashboard Improvements   
IN DEVELOPMENT
We've received a lot of feedback about the dashboard redesign & we're listening.
With that in mind, we're bringing the familiar day view from our roster builder to the dashboard, which also includes a timeline indicator to help managers quickly know which shifts are in progress.
Managers will also be able to hide employee ages on the "Important dates" widget using a new manager permission.
This marks a second upgrade to our new dashboard, with more on the way!
FastTrack integration   
IN DEVELOPMENT
Implementation of alerting, logging, monitoring & auditing of issues with the FastTrack integration
Plus the following extra functionality:
Apply a job template to a shift in Ento using custom data that is synced with FastTrack when creating a temporary job order
Employees can be reactivated in Ento when syncing an active employee from FastTrack
—
See you next month for another update! Feel free to check out past showcases here.