Welcome to our fortnightly showcase, full of release information and early looks at upcoming developments for the fortnight from 04/03 to 15/03!
Apply for NZ leave types in the staff app   
RELEASED
Set up awards for New Zealand's Holiday Act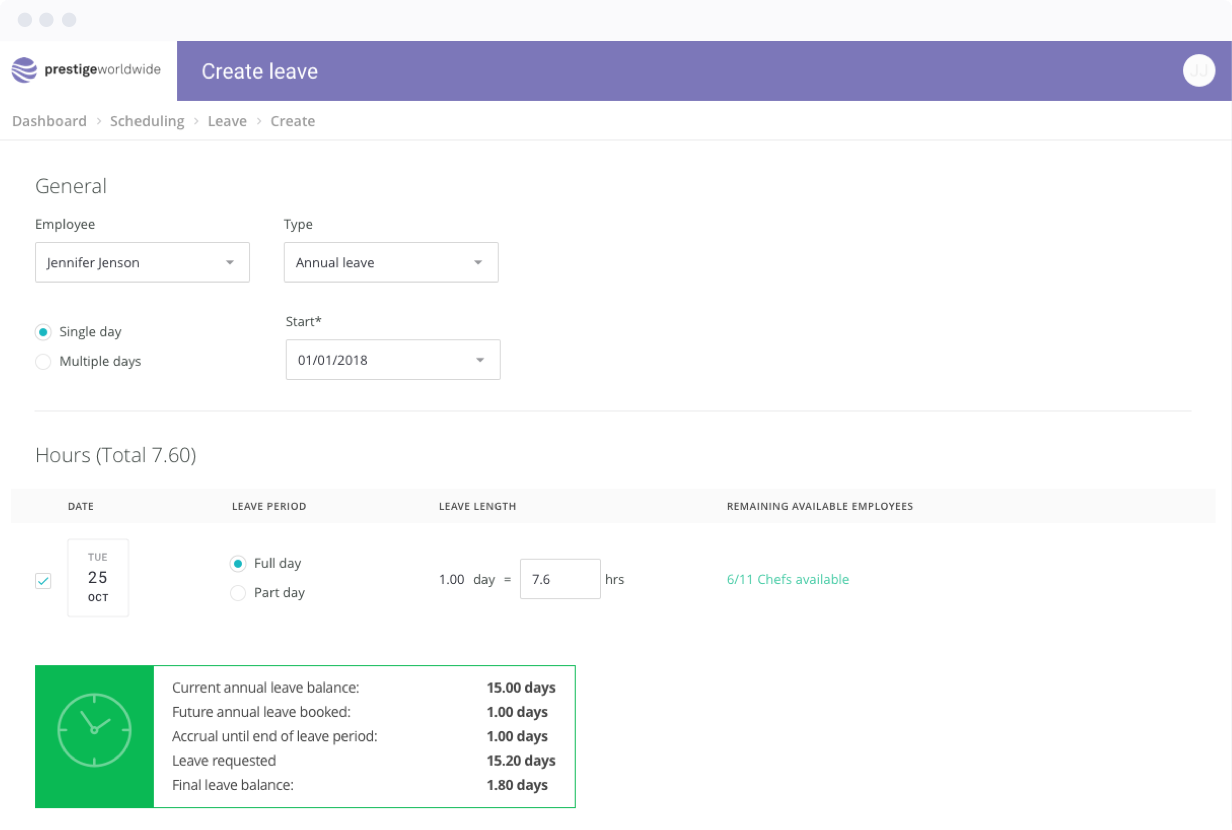 Separate AU & NZ leave balances by setting-up NZ specific awards
Simplified interface for managers to create leave for both AU & NZ types
Leave balance history in days
Apply for NZ leave types in the staff app
Convert timesheets to NZ leave types
Break clock-in & out   

RELEASED
Avoid time theft
Easily audit shifts & keep track of when employees take their break
Object group visibility   

RELEASED
Ensure sensitive employee information remains private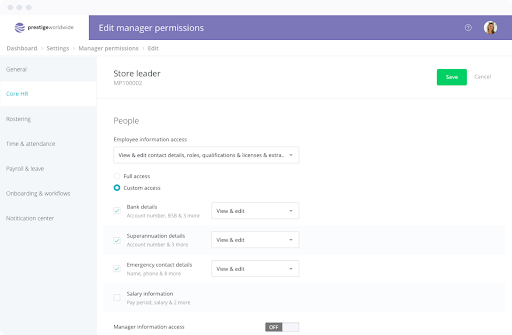 Give managers no access, view only or view & edit permission over employee information
Restrict information such as salary, exit interview details & performance management details
Refreshed platform look & feel   

IN DEVELOPMENT
Our modern look & feel from onboarding & rostering on existing pages
Visual updates to the platform to unify the user experience & improve the clarity of information
These are style updates exclusively & won't change information shown
First batch of high traffic page (customers & demos):
Rosters
Review timesheets
Leave
Employee list
Unavailability
Pay cycles
Release timing to be decided & co-ordinated
Manage pre-start & deleted employees   

IN DEVELOPMENT
Self serve reactivation, view & management of deleted & prestart employees
Super managers can filter employees by status (active, prestart, deleted)
Update details & allow deletion for pre-start employees
Reactivate deleted employees
Roster navigation dropdown   

IN DEVELOPMENT
Easily search for & navigate to any roster—back by popular demand
Easier navigation between rosters without leaving the current view
Still, quickly jump to the next or previous roster with the back & next shortcut arrows
Easily access employee info in role view    

IN DESIGN
Roster against roles & demand, but still see who you are rostering
Click the employee's name in a shift info panel for quick access to the assigned employee's info from any view
Other features
Paypac integration    RELEASED
Export timesheets to csv ready to be imported into Paypac
Bulk create rosters for non-company managers    IN DEVELOPMENT
All managers types with full roster access can now bulk create rosters for their areas
Popularity based shift label suggestions    IN DEVELOPMENT
Improvements to shift label search to display shift labels by most frequently used
—
See you next fortnight for another update! Feel free to check out past fortnights here.